Modular Solar Power & Microgrid
The SolarWorX offgrid system is unique on the market, as it combines high quality state of the art technology with an affordable and flexible modular approach. It is Pay-as-you-go compatible allowing it to be used also in low income markets.
The simple, yet perfectly to the target market tailored design keeps production and distribution overhead low, allowing a just in time assembly near the targeted customers, which leads to more value creation and knowlegde transfer in the rural offgrid regions of Africa, South America and Asia.
With our Grid-module single Solar Homes Systems can easily build a DC microgrid. Electricity can be purchased from neighbors (e.g. for the operation of energy-intensive appliances) or sold to them in the event of surplus production. A robust and innovative LoRa mesh network enables the energy trades on a village level.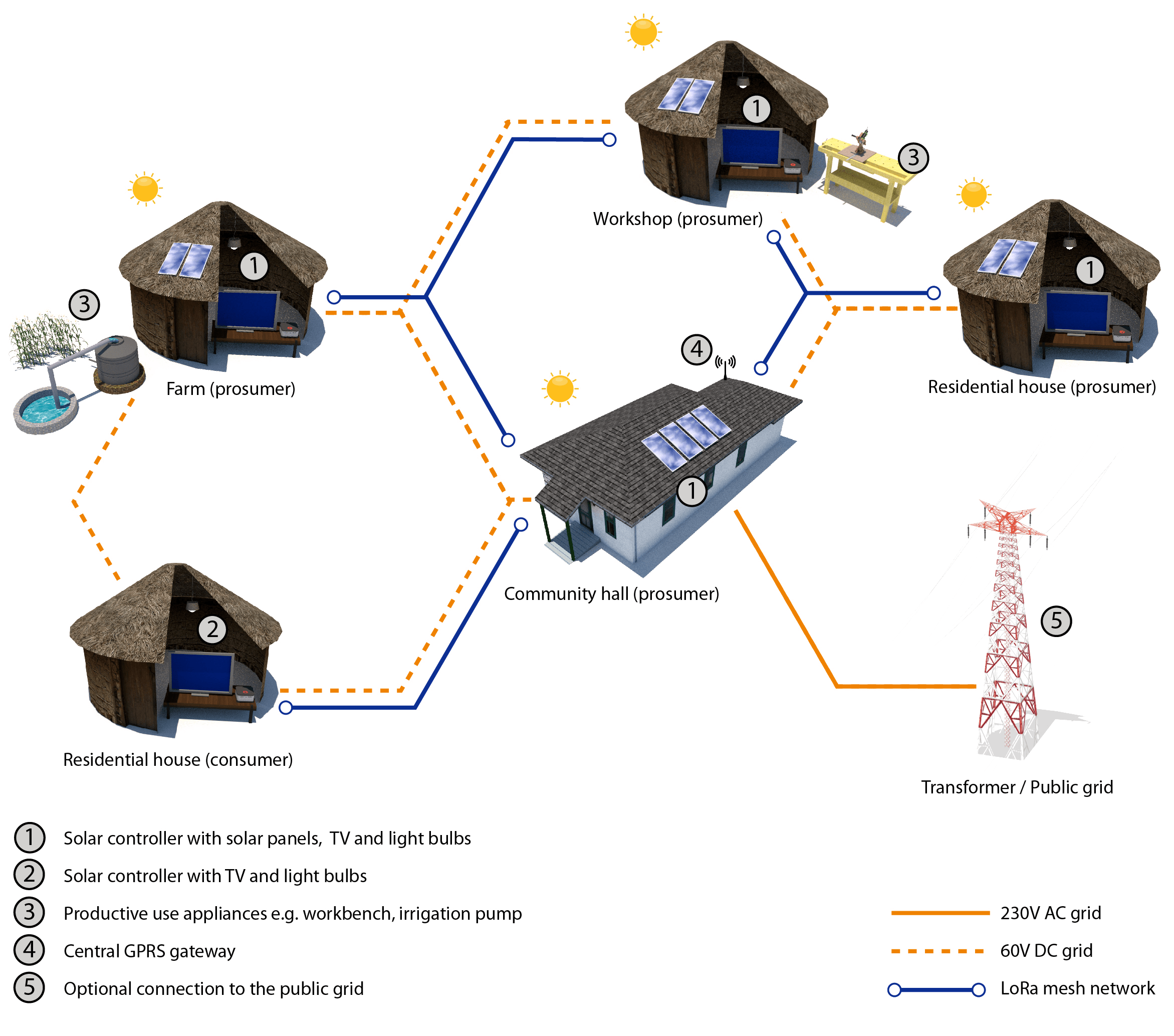 Compatible with a lot of appliances
The Solar System not only ships already with a bunch of the most important appliances such as lights, radio and phone charging adapters included, but also, with help of power adapters allows you to connect virtually every 12V appliance out there. And with the possibility to connect power inverters, even AC power tools can be used off-grid!
If you are interested in our ambitious future plans please don't hesitate to contact us. Distributors are welcome to get in touch with us and join our growing network of distritution partners.